Welcome to Ozark Art on the Web!
Welcome to an online collection of art and artisans living and working in the Ozark Mountains of Arkansas and Missouri!
The Ozark Mountains, well known for American folk music and crafts, is also home to fine artists, painters, sculptors, potters, photographers, metal and wood craftsmen, writers, galleries, chefs and more.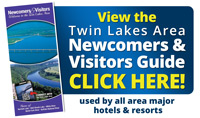 Each year, more artists and collectors are lured here by our scenic, pristine mountains and our clear, clean lakes (Bull Shoals Lake and Lake Norfork – both in Arkansas and Missouri) and rivers (the world famous trout waters of the White River, Buffalo National River and the North Fork River).
Take your time to explore the world of art, crafts, exhibits and festivals found at OzarkArt.com - you'll find something for everyone.